Hlavná stránka
Dataily
Konzultačné služby:
ITSM (IT Service Management )

pohľad na vlastné IT z pohľadu ITIL – aktíva, štruktúra aktív,

vytvorenie analýzy súčasného stavu

návrh štruktúry konfiguračnej databázy

príprava podkladov pre implementáciu konkrétnych ITSM nástrojov

(popis procesov v rámci ITIL, návrh štruktúry CMDB, CI a ich vzťahov)

Počítačom podporované meranie a automatizácia

Technológia National Instruments

Labview, Labwindows, Test Stand

Tvorba IT dokumentácie podporovanej modelom

Technológia SparxSystems (Enterprise Architect, Cloud Sparx Services, Prolaborate)

Vedomostná databáza pre jednotlicov a pracovné tímy na báze modelu
- Správna Informácia – v Správnom čase – pre Správnu Rolu
Dataily
Developing cyber solutions in a cyber manner
Course for future engineers, computer scientists, automation engineers,scientists, IT solutions architects
Systematic work with information
Who?

FABLAB CVTI (www.fablab.sk)

AGNICOLI-through knowledge to freedom n.p.o and partners (www.agnicoli.org, www.systemthinking.xyz)

Location?

FABLAB CVTI, Ilkovičova 8, Bratislava, Scientific Park Comenius University

When?

From February 1th 2019

What?

From simple solutions - smart sensors of physical quantities

To more complex systems - a robotic car, smart gloves, intelligent solutions for beekeepers,

Systems based on biological feedback

How?

Engineering approach from idea to implementation and operation

Focus A way to the goal, not just the goal itself.

Working with state-of-the-art IT solutions modeling (SparxSystems), technology to support the creation of educational content

Prise?

To be defined. Symbolic one.

Contact?

Táto e-mailová adresa je chránená pred spamovacími robotmi. Na jej zobrazenie potrebujete mať nainštalovaný JavaScript.
For more information about course orientation:
What are cybernetic systems? Where do we meet them? How do we enter into life?
How do we use cybernetic systems in our everyday lives?
How to use the principles not only in technical practice?
How to build your own cybernetic system?
How to process a large amount of information?
How to use synergies in self-learning organizations?
How to help others and how do we help ourselves?
These are just a few questions we will try to find answers to. By means of small technical solutions, we will try to discover deeper principles.
Our goal, however, is not just the output solution, but we will focus on the way we work on the solution.
From thought, idea processing, solution analysis, solution design, implementation of the solution, its verification, evaluation of benefits, to presentation of the results.
We will use state-of-the-art technology to try to systematically create the habits of the professions we have mentioned in the title.
These are cloud solutions for application - modelers that support team collaboration, sharing knowledge of individuals and teams, systematic work within the lifecycle of the solution.
By age and experience, we will use Sparxsystems technology to make young IT architects acquire habits that they will use not only during university studies (for example, at the Faculty of Informatics, FIIT, System Engineering and Digital 1 degree) but mainly in practice. The content and activities of this ring are aimed at preparing and educating technically competent professionals who can analyze and understand the solution as a whole, and can dissociate it from all key stakeholders (customer, supplier, solver)
On the course we will first deal with a small practical example - modeling and printing on a 3D printer, the basics of working with a microcomputer (Arduino, ESP 8266, Raspberry PI, Microbit). Here are some examples of how to measure temperature, humidity, and other basic physical quantities. These foundations will serve as an inspiration for useful solutions that will aim to improve the quality of life around us.
Examples include:
- intelligent gloves helping to communicate with people with handicaps,
- Intelligent gloves for emotion sharing
- automated systems around us
- Intelligent team games aimed at developing collaboration and physical personal communication
- solutions to biological feedback - discovering your own body - how heart works, how our brain works, how our muscles and skin work.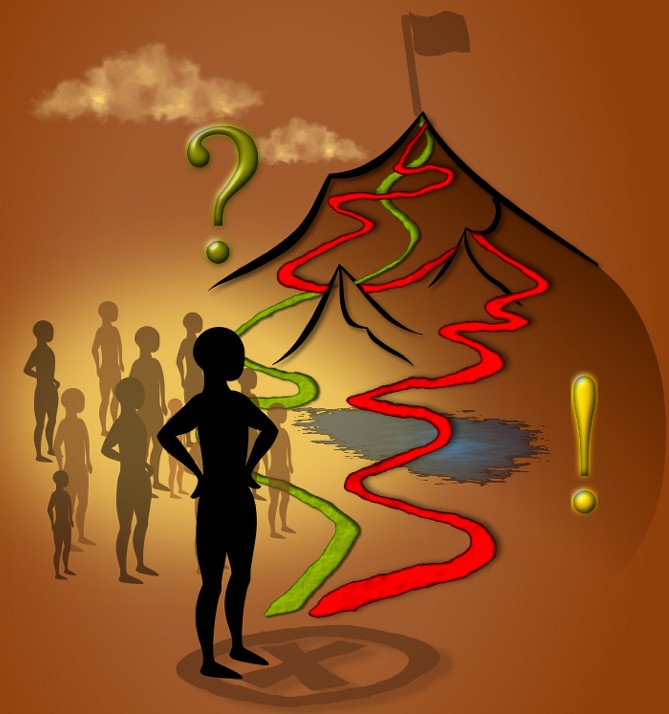 Focus on the course – The journey to Goal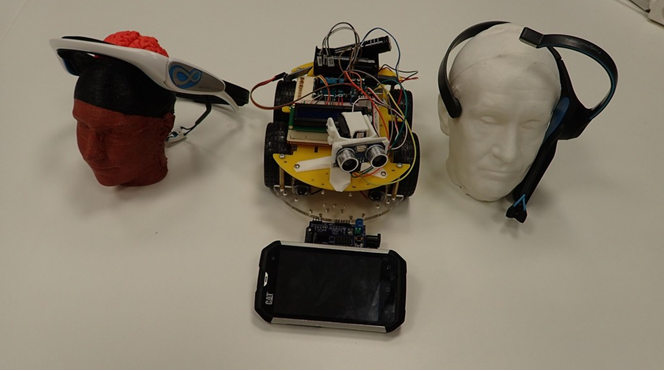 Headbands as part of intelligent systems with biological feedback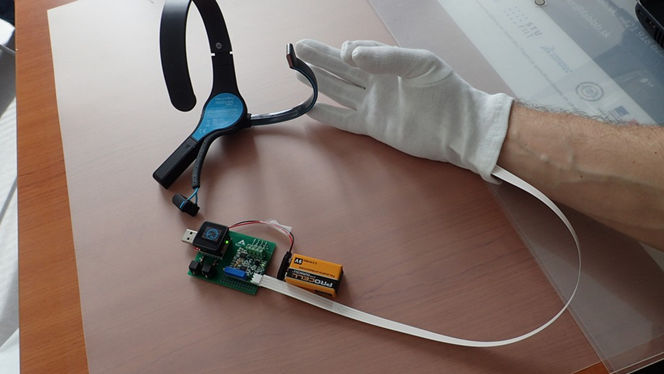 Testing the pressure gauge - part of the smart gloves solution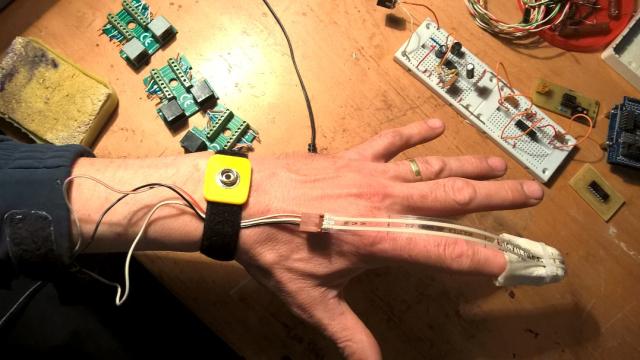 Solution developing for intelligent gloves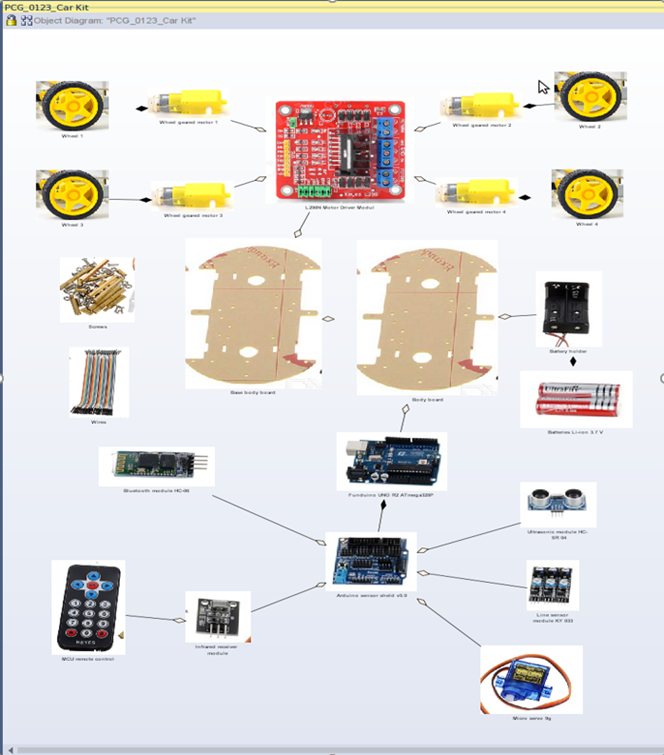 Layout of the car on basic components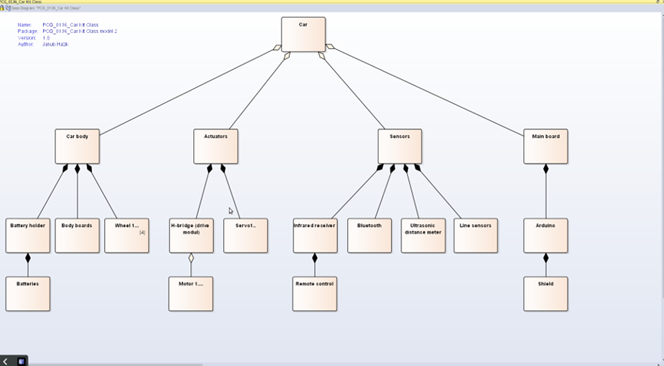 Layout of the car on basic components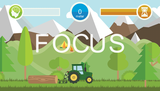 A game focused on concentration training and relaxation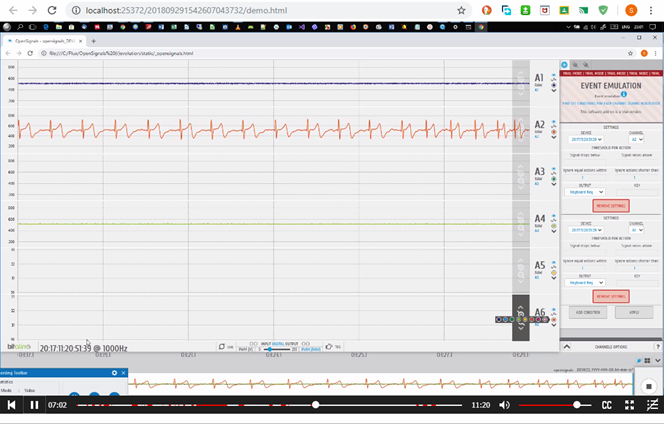 Record heart activity by ECG measurement system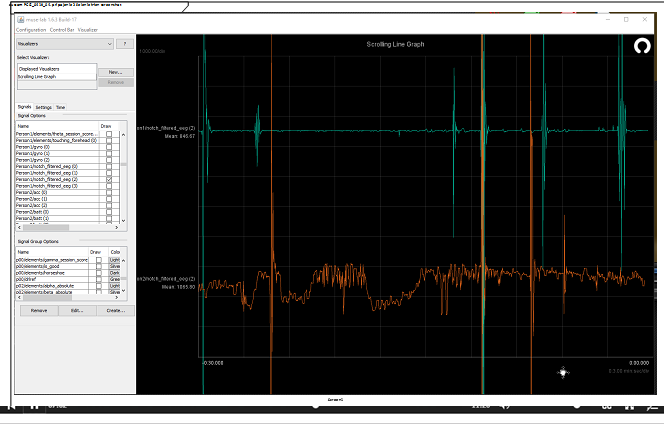 Recording of brain activity by the EEG measurement system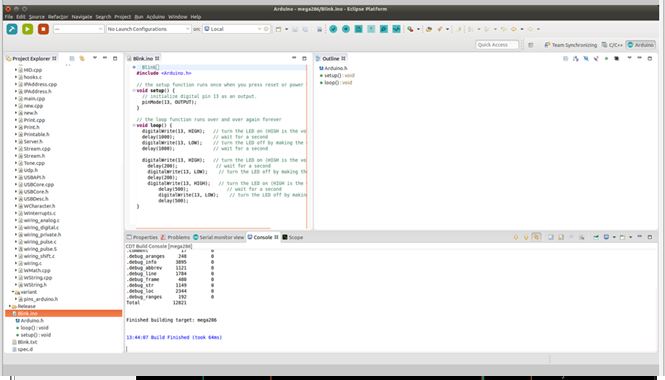 Programming Arduino in Eclipse environment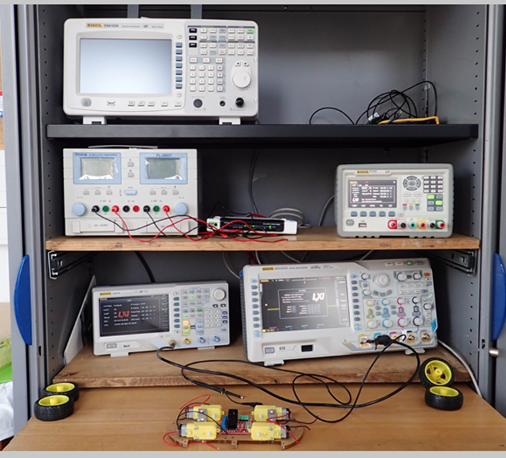 Measuring technique in FABLAB CVTI-Oscilloscopes, Spectral analyzers
Dataily
https://community.sparxsystems.com/case-studies/1201-how-enterprise-architect-and-the-pro-cloud-server-helped-staff-and-students-successfully-complete-their-projects
Using Enterprise Architect and the Pro Cloud Server in Education
System Thinking in IT Solutions and Digital Fabrication - Course
What is the Cost of Poor Quality IT Solutions
Who knows the true cost of poor quality IT systems? Who cares about it? How can you measure the quality of IT solutions? We can estimate, but it must be a relatively large proportion of the final cost for the completed solution. And it is not just a matter of money.
I am convinced that a systematic approach throughout the whole lifecycle of IT solutions must be more advantageous than using a quick and dirty approach. 'One of the aspects of system approach is the rigorous documenting (modeling) of the solution, from idea itself, analysis, design, implementation, go live, up to the end of operation and deployment'.
Based on experiences from praxis I am trying to share my knowledge with young people, who haven't developed bad habits yet. For that reason, I am organizing the courses for students of universities and middle schools, to encourage young people to think about their solutions before they start to work. The way, how to manage it, is to use modern technology and methodology.
It is not wasting time. Our path to solutions is our everyday journey. Every day we are discovering new knowledge and reaching new experiences, at least.
I would like to share my experiences from university in Slovakia, where we are realizing the small IT solutions. The main goal is not only developing a solution, but also developing an appreciation of how we are managing the solution. It could be called 'Model driven solution'.
The name of the course is 'System Thinking in IT Solutions and Digital Fabrication'
This course was created on the basis of cooperation among FABLAB CVTI, 'CVTI Bratislava', 'Comenius University Science Park' and 'Faculty of Informatics and Information Technologies, Slovak University of Technology in Bratislava' 'FIIT STU', AGNICOLI-Through Knowledge to Freedom -nonprofit organization, FabLabNet, Interreg Central Europe Programme, CE 283. The main objective of the course was to bring students closer to digital manufacturing and to reach new professional habits – generating and sharing knowledge among participants.
This course was the focus on integration of 2 approaches. Rapid prototyping in the field of 3D printing, IoT, Laser cutter, CNC cutter and system approach. Students received the basic information about technology presented in FABLAB CVTI and general overview about holistic approaches in IT (TOGAF, ITIL). During the whole course we have used the client UML modeling tool 'Enterprise Architect' by Sparx Systems and server background Sparx Cloud Services, Pro Cloud Server with WebEA access. Licenses for 'Enterprise Architect' clients were provided by FIIT, licenses for Pro Cloud Server (WebEA) were provided by Sparx Systems company with close cooperation from Sparx Systems Central Europe.
The topic is quite extensive, and its comprehensive description goes beyond the purpose of this article. If interested in more details, please, Táto e-mailová adresa je chránená pred spamovacími robotmi. Na jej zobrazenie potrebujete mať nainštalovaný JavaScript..
Roman Kazička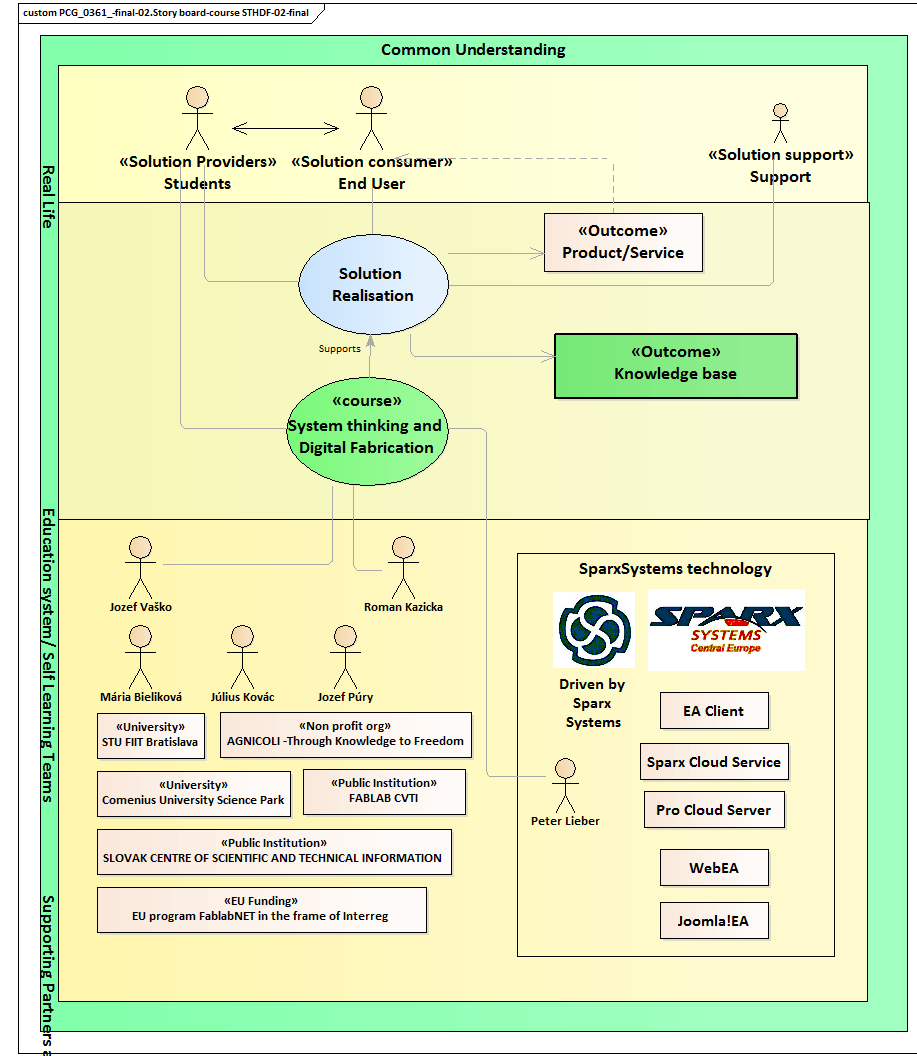 Dataily

01.Dokumentácia v IT. Strata času, alebo strategická hodnota? - 1. časť -Cesta.

Definícia metodiky 7D-Sedem disciplín pre úspešné riešenia.
"Dokumentáciu urobím, až bude práca hotová".
"Dokumentácia vzniká ako vedľajší produkt našich každodenných aktivít".
Akú máte skúsenosť vy?
Linka na stiahnutie: Dokumentácia v IT-Strata času, alebo strategická hodnota? časť 1. Cesta